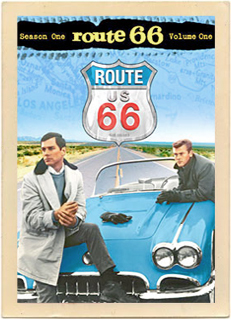 Route 66: Season One ---BONUS TV Series ---

1960-1961. Screen Gems Television, Roxbury Entertainment, Black & White, Aspect Ratio 1.33 : 1, 55 minutes per episode, Not Rated, Originally aired on Columbia Broacasting System (CBS)

First Aired: October 7, 1960

Route 66 (Seasons 1, 2 and 3) is available at Amazon.com on DVD.

Series Description: Route 66 was the only weekly fictional television series written and shot all over North America. Award-winning screenwriter, Sterling Silliphant, traveled around America, scouting locales, while writing three-quarters of the very dark, literate show's episodes, and it made for a big hit with younger and older generations of the viewing public.

The series' premise was this: Two young adventurers in a Corvette explore early Sixties social problems and changing mores, looking for the right place to settle down while seeking themselves. Debuting three years after Jack Kerouac's "On the Road" transformed modern literature, while such newly available fast cars dominated the new teenage culture, Tod Stiles (an Ivy Leaguer) and Buz Murdock (an orphan from Hell's Kitchen), cruise the U.S.A. (sometimes, but not always, on the actual, and now historic, Route 66 highway), coping with shifting relationships and life situations. The two men take odd jobs along their journey, like toiling in a California vineyard or manning a Maine lobster boat, bringing them in contact with dysfunctional families or troubled individuals in need of help. Route 66 was a truly unique and one-of-a-kind series. And let's not forget the brilliant theme music by Nelson Riddle!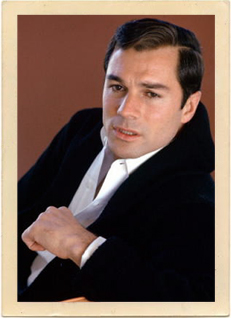 Episode 25 Synopsis: "The Newborn" (No. 25, 5-5-61) Tod and Buz, working as ranch hands in New Mexico, become disgusted with the actions of their employer: the man wants possession of his dead son's baby whether the mother approves of it or not and he will stop at nothing (including murder) to get his way... and neither will his men.

Episode 26 Synopsis: "A Skill for Hunting" (No. 26. 5-12-61) Tod and Buz, camping out near Sante Fe, New Mexico, have a run-in with a madman who is illegally hunting, but they are the ones blamed for poaching: when they seek the man out, the interchange becomes deadly.

Episode 27 Synopsis: "Trap at Cordova" (No. 27, 5-26-61) Tod and Buz are bamboozled into a tiny remote mountain town in New Mexico, where they are convicted on a trumped up "crime" with the sentence being to teach school for one year: yet, they come to lose their resentment as they realize the reason for the deception.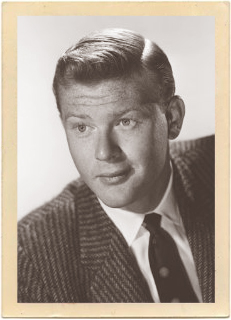 Cast: Martin Milner, George Maharis (and numerous Guest Stars, different ones appearing each week)

Directors: Arthur Hiller, James Sheldon, and David Lowell Rich, among many others.

Thoughts on the Series:
I have such wonderful childhood memories about Route 66. Although it was a drama aimed at adults, as a nine-year-old child, I still enjoyed watching the show every week. I had a mad crush on George Maharis (who played Buz), of course. At the time, who didn't? I was also a big fan of Tony Curtis, so Maharis served as the "poor man's" version of the "movie star": he was right there in our living every week, getting into different scrapes and situations. What a dreamboat!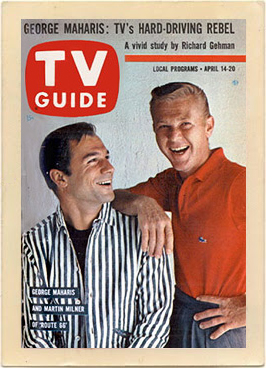 The romantic idea of being on the road was something about which I already had first-hand knowlege: we had taken our first vacation trip from Oklahoma to Californa along Route 66 when I was only five. So I could personally relate to the theme of this excellent series. Some of the dramatic situations may have been a little over my head, but I knew what it was like to be out on that open highway. I made two other trips with my family along Route 66, and have driven the new-fangled I-40 that replaced it, on my own (as an adult) a few times as well. So I truly know a lot about that of which we speak.

Left: George Maharis and Martin Milner on the cover of TV Guide in April 1962.

I have watched the first three seasons of the show since it was released on DVD. And it proved to be just as wonderful as I remembered it. What a great team of writers, directors and actors this series had! It never got boring, because they were in a new locale with new people almost every week. It's fun to see the guest stars who made appearances on the series. Among them were: James Caan, Robert Duvall, George Kennedy, Martin Sheen, Ed Asner, Nina Foch, Anne Francis, E.G. Marshall, Walter Matthau, David Janssen, Peter Graves, Lois Nettleton, William Shatner, Diane Baker, Tom Bosley, DeForest Kelley, Beatrice Straight, John Astin, Dorothy Malone, Buster Keaton, Ed Asner, Rod Steiger, Lee Marvin, Tammy Grimes, Leslie Neilsen, Michael Rennie, Tina Louise, Darren McGavin, Suzanne Pleshette, Pat Hingle, Barbara Eden, Chill Wills, Susan Oliver, Edgar Buchanan, Inger Stevens, Robert Redford, Alan Alda, Martin Sheen, Susan Kohner, Harvey Korman, Ben Johnson, Patty McCormack, Marion Ross, Zina Bethune, Denver Pyle, Martin Balsam, Rod Steiger, Julie Newmar, and surprisingly Peter Lorre, Lon Chaney, Jr., and Boris Karloff... all three in one edisode! I developed a new level of appreciation for Martin Milner (who played Tod), this time around: what a fine actor! And I could still see why we all found George Maharis so attractive back then, his charm has not wilted with the passing of time (even though it's common knowledge now that he was/is gay... hey, so was Rock Hudson!).

This is simply a wonderful and super-entertaining classic TV series from the 1960s; one of the best and completely groovy decades in modern history. It has been beautifully restored (most episodes look like they could have been filmed today) and holds up for repeated viewings, so it you have not yet purchased this series on DVD, I give it my highest recommendation. ~Jean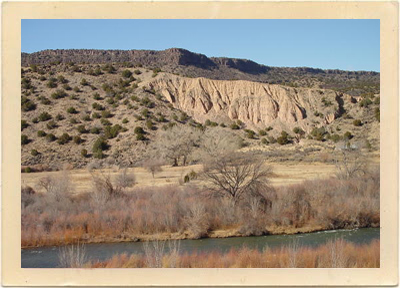 Location Sites:
Santa Fe and Cordova, New Mexico (see Map)
Three episodes from the first season of Route 66 were filmed in and around Santa Fe. Episode 25, "The Newborn," was filmed outside of the city. Episode 26, "A Skill for Hunting," actually used some locations in downtown Santa Fe. Episode 27, "Trap at Cordova," used locations north of Santa Fe, in the village of Cordova on the "High Road to Taos."

Right: The beautiful high desert scenery in and around Santa Fe, New Mexico, served as the location for three episodes of "Route 66."

About Santa Fe, New Mexico:
Santa Fe, New Mexico (population 75,764, elevation 7,000 feet; 35° 40' 2" N, 105° 57' 52" W) is located approximately 60 miles north of Albuquerque on I-25. The Santa Fe area, currently one of the top tourist destinations in the world, offers a wide variety of outdoor activities, skiing, river rafting, hiking, camping, cycling, and horseback riding, just to name a few.

This is "high desert" country, with four distinct seasons showing off the beauty of the Sangre de Cristo Mountains and the clear, blue New Mexican sky. The "City Different" is also the third largest art market in the United States, after New York and Los Angeles, boasting hundreds of galleries, with the majority located on picturesque Canyon Road, one of the areas largest tourist attractions.
To learn a lot more about Santa Fe, see our Santa Fe Information page.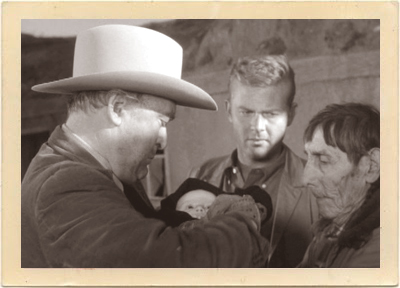 About Cordova, New Mexico:
Cordova, New Mexico (population 1,205, including the nearby village of Truchas; elevation 8,000 feet; 36° 2' 37" N, 105° 48' 40" W) is located on the "High Road to Taos" (on State Highway 76), between Santa Fe (to the south) and Taos (to the north).

Right: Martin Milner (center) in a scene from Episode 25 of "Route 66," entitled "The Newborn."

Lodging & Dining:
For Recommended Hotels, Motels and Lodges in Santa Fe, see: Santa Fe Lodging

Episodes of Route 66 that were filmed in the Southwest:
Season One:
No. 6, 11-11-60, "Ten Drops of Water" - Kenab, Utah
No. 9, 12-2-60, "Layout at Glen Canyon" - Glen Canyon Dam and Page, Arizona
No. 10, 12-9-60, "The Berylinum Eater" - Eureka, Arizona
No. 11, 12-30-60, "A Fury Seeking Flame" - Carlsbad Caverns National Park, Carlsbad, New Mexico
No. 12, 1-6-61, "Sheba" - El Paso, Texas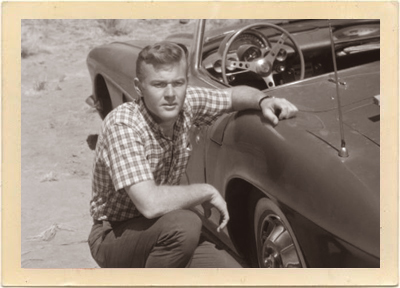 No. 16, 1-10-61, "Fly Away Home: Part 1" - Phoenix, Arizona
No. 17, 1-17-61, "Fly Away Home: Part 2" - Phoenix, Arizona
No. 20, 3-17-61, "Like a Motherless Child" - Reno, Fallon, and Carson City, Nevada
No. 22, 4-7-61, "Eleven the Hard Way" - Reno and Broken Knee, Nevada
No. 25, 5-5-61, "The Newborn" - Santa Fe, New Mexico
No. 26. 5-12-61, "A Skill for Hunting" - Santa Fe, New Mexico
No. 27, 5-26-61, "Trap at Cordova" - Cordova, Rio Arriba, and Santa Fe, New Mexico

Right: Tod Stiles (Martin Milner) examines the extent of the damage to his Corvette in a scene from Episode 26 of "Route 66," entitled "A Skill for Hunting."

Season Two:
No. 15, 1-19-62, "A Long Piece of Mischief" - Mesquite, Texas
No. 16, 1-26-62, "1800 Days to Justice" - Harcourt Junction, Texas
No. 18, 2-9-62, "How Much a Pound is Albatross?" - Tucson, Arizona
No. 19, 2-16-62, "Aren't You Surprised to See Me?" - Dallas, Texas
No. 20, 2-23-62, "You Never Had It So Good" - Phoenix, Arizona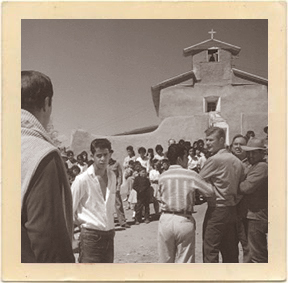 No. 21, 3-2-62, "Shoulder the Sky My Lad" - Phoenix, Arizona
No. 24, 3-30-62, "Even Stones Have Eyes" Austin and Kernville, Texas
No. 25, 4-6-62, "Love is a Skinny Kid" - Lewisville, Texas
No. 26, 4-13-62, "Kiss the Maiden All Forlorn" - Dallas, Texas

Right: Tod Stiles (Martin Milner) is led away while his buddy, Buz Murdock (George Maharis), looks on in Episode 27 of "Route 66," entitled "Trap at Cordova."

Season Three:
No. 19, 2-15-63, "Somehow It Gets to Be Tomorrow" - Corpus Christi, Texas
No. 20, 2-22-63, "Shall Forfeit His Dog and Ten Shillings to the King" - Apache Junction, Arizona (w/o Buz)
No. 21, 3-8-63, "In the Closing of a Trunk" - Corpus Christi, Texas (w/o Buz)
No. 22, 3-15-63, "The Cage Around Marina" - Houston, Texas (w/o Buz)
No. 23, 3-22-63, "Fifty Miles From Home" - Houston, Texas (1st Episode with Linc)
No. 24, 3-29-63, "Narcissis on an Old Red Fire Engine" - Galveston, Texas
Season Four:
No episodes were filmed anywhere in the Southwest.

Filming Info:
Route 66 is one of very few series in the history of television to be filmed entirely on the road. This was done at a time when the United States was much less homogeneous than it is now. People, their accents, livelihoods, ethnic backgrounds and attitudes varied widely from one location to the next. Scripted characters reflected a far less mobile, provincial society, in which people were more apt to spend their entire lives in one small part of the country. Obviously there were no regional barrier breakers like today's Internet, satellite/cable TV, or national radio talk. Similarly, the places themselves were very different from one another visually, environmentally, architecturally, and in regard to goods and services available, etc.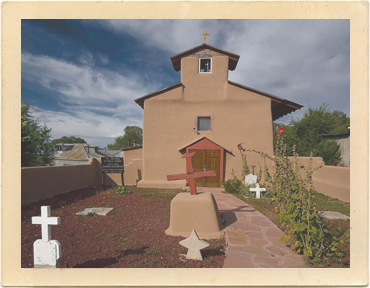 Each episode was shot in a new location (although sometimes they would film one or two shows at a particular location) and they even circled back around to repeat shooting in locations they had visited earlier. It was tough work, and very hard on both cast and crew to keep up the pace for this weekly hour-long series.

Awards:
• George Maharis was nominated for an Emmy in the categoy of Outstanding Continued Performance by an Actor in a Series (Lead).
• Guest Star, Ethel Waters, was nominated for an Emmy in the categoy of Outstanding Single Performance by an Actress in a Leading Role.
• Larry Marcus won the Writers Guild of America award for Best Episodic Drama for his screenplay for the episode "Man Out of Time."

Right: The church in Cordova as it looks today. It is in the background of the photo above, which is a still from Episode 27 of "Route 66," entitled "Trap at Cordova."

Series Trivia:
• In a 1986 interview, Martin Milner reported that Lee Marvin credited him with helping his career by breaking Marvin's nose "just enough" to improve his look. This happened in Pittsburgh, Pennsylvania, during a scripted fistfight for the episode entitled, "Mon Petit Chou," the second of two episodes in which Marvin appeared.
• Although the series was called "Route 66," many of the episodes were set in areas in the United States that were not on the famous highway. Route 66 actually began in Chicago and ended in Los Angeles, but many episodes were shot quite far away from the beloved "mother road." According to Glenn Corbett (who replaced George Maharis halfway through the thrid season), none of the episodes he appeared in where shot along the real Route 66. When he asked the producers why, he was told that the scenery along the actual highway wasn't considered "interesting enough." Hah!! say I.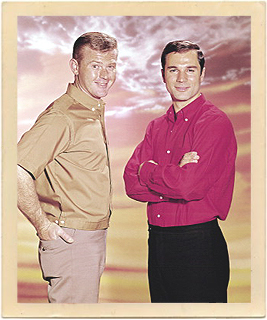 • According to George Maharis, the original working title of the series was "The Searchers." That was also the title of the 1956 western directed by John Ford, so the series was renamed.
• George Maharis left the show mid-season three due to health problems and unsuccessful contract renegoations with the producers. He made his final appearance in a January 1963 episode, and was then written out of the show without a definitive explanation. Then, after five consecutive solo Tod stories, Tod gained a new traveling companion named Lincoln Case (Glenn Corbett) in March of 1963. However, Maharis was so popular as the character of Buz Murdock, that after his departure, the show was cancelled during the fourth season.
• Nelson Riddle was commissioned to write the instrumental theme when CBS decided to have a new song, rather than pay royalties for the Bobby Troup song (Get Your Kicks on) Route 66. Riddle's Route 66 instrumental was one of the first television themes to make Billboard magazine's Top 30. And the song earned two Grammy nominations in 1962.

Right: Martin Milner and George Maharis pose for publicity photos in the heydey of "Route 66."

• George Maharis reported in a 1986 "Nick at Nite" interview, that people often ask him about "the red Corvette." According to Maharis, the Corvette was never red. The misconception may partially stem from the box illustration on the official board game, released by Transogram in 1962, which showed Tod and Buz in a red-colored model. The Corvette used in the first season was light blue, and was replaced with a fawn beige model for the second and third seasons. Both colors were chosen to photograph well in black and white, but the show's cinematographer complained that the powder blue car reflected too much light. The Corvette was replaced with a newer model every year by series' sponsor General Motors, but this technicality was never explained. The model update made a particular splash in the third season, when the new Corvette introduced the then revolutionary design change of headlights that inverted into the hoodline when not in use. And virtually every motorcar used in street scenes on Route 66 were different variations of Chevrolets.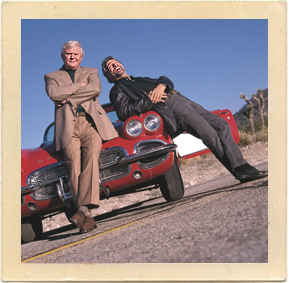 • Jack Kerouac tried to sue the show's producer, Stirling Silliphant, claiming that it plagiarized his novel "On the Road," which also featured two buddies traveling America's byways in search of adventure. Apparently, Kerouac was "appalled by the show's violence," but the lawyers he contacted convinced him that he could never win a lawsuit.
• While producers were sold on George Maharis to play the handsome Buz Murdock, several actors tested for the part of Tod Stiles. The choice was between two young actors: an unknown kid who had a tendency to yell his dialogue when excited, and the young, but experienced film actor, Martin Milner. Producers eventually passed on the "shrill" Robert Redford in favor of Milner.
• Martin Milner toured the real Route 66 for the 2002 video production, Route 66: Return to the Road with Martin Milner.

Left: Martin Milner (left) and George Maharis (right) pose with a classic Corvette, 40 years after they starred in the popular 1960s TV series, "Route 66."

Character Quote: "Who wants status? You've got status, you've got strings. You've got strings, you're a puppet. Who wants to be a puppet? Besides, it's the times that's bugging you, Tod, that's what it is, just the times." ~Buz Murdock (George Maharis)